As we go into our 6th week in Tasmania one thing is clear, it's cold. We arrived at the start of August and on our first greeting from the van park we were staying we were told "August is usually our coldest month". Excellent! Just what I needed to hear! We had come from 25 degree days on the E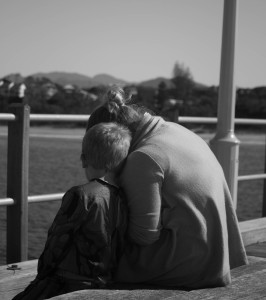 ast Coast of NSW into what I straight away thought of as Antarctica. So, I bought all the beanies, coats and scarves to the front and waved a sad goodbye to the singlet tops and shorts of the mainland. After that first night my fear was realised, in Tasmania, I would not be bringing sexy back!
I am a cold frog. My extremities are always cold resulting in multiple socks and layers, resembling an onion, whilst my husband sleeps in shorts with one foot hanging out of the bed. At night I always wait till he is sleeping so I can slowly move my fingers and toes in toward his body, just like a heater as I am not allowed an electric blanket, I blame him when he jumps awake with a small yelp. So Tasmania is no different, however here I need to tuck. My new evening ritual is: 2 pair of socks on, socks tucked into the tracksuit pants, singlet and long sleeve shirt tucked into the tracksuit pants, jumper on top (tucked in if required) and beanie on. I then jump into bed with the doona and additional sleeping bag. The tuck is absolutely necessary otherwise a piece of skin might get frozen if it enters the cold of night. Then one night I just burst out laughing at the thought of how ridiculous I must look. But still, I continue to tuck.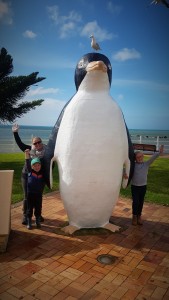 Layers are also a must on a walk. I was told by another van owner "If you don't like Tassie weather, come back in 15 minutes" and how true he was. There is nothing like experiencing 4 seasons in 1 day. Whilst I don't tuck on a walk, always wear a hoodie so I can do up the ribbon tight around my face and neck, so you can see my eyes and nose only, although whilst wearing sunglasses, probably only see my nose. Always have my big jacket over my hoodie so I can tuck my hands in under the cuff and then put my hands in the front pockets. Drivers and other walkers always give a wave or say "Hello". I must be considered rude as I always smile and say "g'day" but who can hear me when my voice is muffled by the hoodie and multiple wrap arounds of the scarf, and I can't wave because my hands are stuck in the jumper! I now go with a huge nod and a shoulder nudge and hope for the best.
With the cold also comes the wet. If you're a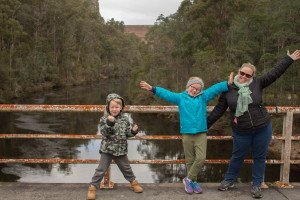 weatherman in Tasmania and you ever get it right, I am not sure where you are but you obviously do not run the weather app. The sun can be shining as you leave for your daily outing. Washing is on the line and you feel leaving like you might have hit a goal today, finally all the washing up to date! Winning! Give yourself 2 hours and the weather turns, wind picks up and the rain arrives half an hour before you get back, leaving the washing now wet again and not up to date! You almost feel like your racing the clouds "we can make it! I know we can make it". I did this a few times before I accepted defeat and only wash when we are going to be home. My $1 coin jar started to empty quickly when I had to keep using the park dryers.
I must admit, it's not all bad. As soon as Spring had Sprung, we've had some awesome bouts of sunshine where we come out in our t-shirts, just like the locals and soak up the rays while they last. We have acclimatised and I have dropped a layer or 2. Plus, as we have started to learn to "free camp" there is no electricity for the heater, something I would cry over 6 weeks ago, but now I don't hyperventilate at the thought.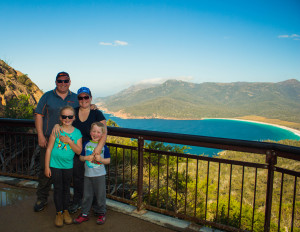 There has been a glimmer of hope that the warmer Spring weather is upon us and I may be able to move the shorts to the front of the cupboard and slip the tracksuit pants to the back, but as we headed South today it became apparent I should not get too excited about a thong tan just yet and leave the ugg boots in prime position.
So, as I add my next layer and begin this evenings tuck I do realise that I will eventually be warm again, loads of washing will reduce as the need for the kids to run through each muddy puddle declines and as I pop one foot out from under the doona I think I may even be able to remove my socks!